News pour cette Collection
2019 Parkside BIG3 :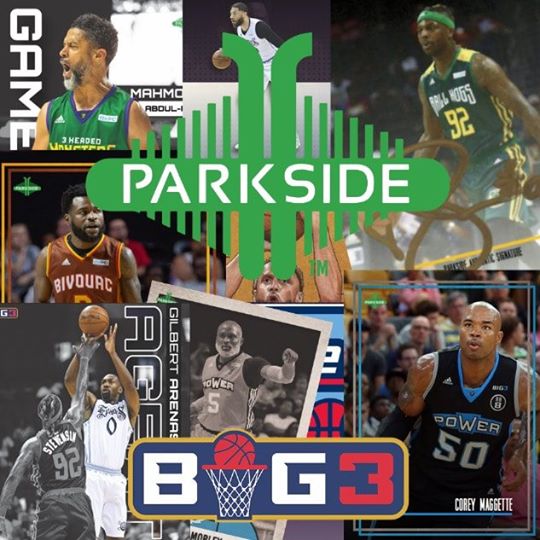 Parkside Makes Gains As New Card Company :
https://www.beckett.com/news/parkside-m ... d-company/
The reason Matt Peek and Eric Christensen ventured
into the hobby business is remarkably simple.
They are "sports nuts" who also know how to spot a market void.
A few years back, Peek was at Target picking up
some packs of cards to open.
His daughter, who plays youth soccer, noticed there
were no women's soccer cards.
There should be, she noted.
"I couldn't argue with it," Peek said.
Peek and Christensen did more research and quickly
found there was a significant portion of the hobby
population "clamoring" for a new entity to enter the industry.
"There is a lot of people who would like
to see the end of exclusive contracts [leagues licensing agreements]
and open it up," Peek said.
Peek and Christensen sought to fill that void, which led
to the creation of Parkside Collectibles a few years ago.
Like any start-up, there have been challenges.
Twelve-hour workdays are the norm.
It's a four-person team (Matt, Eric and two part-time graphic designers),
so every person has lots of jobs and lessons learned.
Sticking out
Parkside broke into the market with a licensing deal
with Major League Lacrosse. Peek grew up with the sport.
His brother played professionally.
Although lacrosse is primarily known as an east coast sport,
MLL has half its league far from the Atlantic Ocean (Atlanta, Dallas, Denver).
An established league in a growing sport made
for the perfect partner for Parkside.
"We wanted to be known as company that does licensed
products," Peek said.
"We want to be known as a trusted licensing partner.
MLL really embraced our start-up mentality.
"We look at lacrosse as on the doorstep of being [one of the]
most watched and participated sports in the country.
It's fast, physical and exciting as sin."
It didn't take long to recognize their
product's impact on the MLL landscape.
"The first picture of MLL cards being held by
a little kid, it was so awesome," Peek said.
"Then we saw players holding cards to sign, you catch
those faces [of kids in the crowd]. That's what it is all about."
All Ball
Soon after, Parkside nabbed an agreement with the Big 3,
a 3-on-3 basketball league founded by rapper and actor Ice Cube.
The league found success and a loyal following thanks
to its half-court style and rosters filled with former NBA stars.
"[The Big 3] has taken over the summers of our lives," Peek said.
"Three-on-3 basketball is here to stay.
It's played on a global stage
by some of the best players in world."
Locking in with two ascending leagues
is a good start for Parkside.
But that's all it is: a start.
Expect a larger presence in the sports-card world
(while maintaining high accessibility)
and some entertainment options.
Non-traditional collectors who like "off-the-wall"
ideas will be especially pleased.
"Pay attention to us," Peek said. "We are not going away."
2019 Parkside BIG3 is the first licensed trading card set
for the professional 3-on-3 basketball league founded by Ice Cube.
The 12-team league boasts many former NBA players
and international players and is broadcast on CBS.
Parkside Collectibles, which also released a Major League
Lacrosse set in 2019, holds the BIG3 card exclusive for 2019.
Boxes are sold online direct from Parkside or at BIG3 games.
Standard retail pricing is $2.99 per pack or $59.75 per box.
https://www.facebook.com/ParksideCards/ ... n__=K-RH-R
https://www.facebook.com/pg/thebig3bask ... community/
https://twitter.com/thebig3?lang=en
2019 Parkside BIG3 Base / Inserts
If you have followed the NBA in the last decade (or two),
you are likely familiar with many of the BIG3 players.
This includes former NBA stars like Gilbert Arenas,
Amar'e Stoudemire and Joe Johnson.
Several of the coaches are Hall of Fame NBA players, including :
Gary Payton and Julius Erving.
Each of the players and coaches noted
can be found in the 100-card base set.
Inserts are another big feature of 2019 Parkside BIG3.
Different sets consist of themed cards dubbed
Americana, Captains, Draft, Game Face, Nicknames,
Simplicity, Stickers, Stripes, True, and Vintage.
In addition, several of the biggest names associated
with the league have cards in the Rookie Buybacks set.
2019 Parkside BIG3 Autographs
Shooting for an experience more in line with the early days of hits,
2019 Parkside BIG3 averages just under one autograph or relic per box.
These combine to fall 1:24 packs and boxes contain 20 packs.
https://www.cardboardconnection.com/201 ... ball-cards
Estimated Release Date :
August 9, 2019
Product Configuration :
8 cards per pack, 20 packs per box
2019 Parkside BIG3 Hobby Box Break Average :
- 160 Cards
2019 Parkside Big3
WILL BYNUM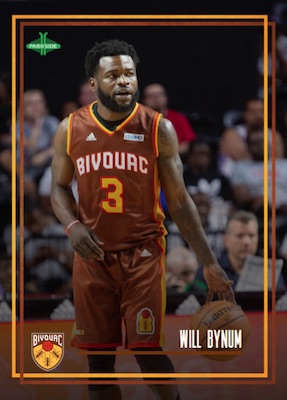 2019 Parkside Big3
COREY MAGUETTE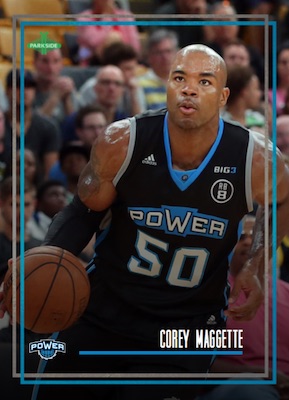 2019 Parkside Big3 Nicknames Agent 0
GILBERT ARENAS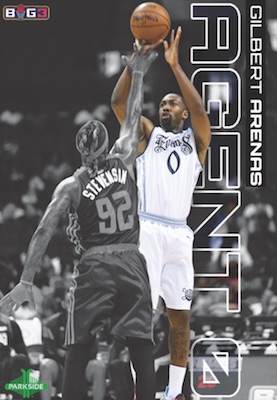 2019 Parkside Big3 Draft Round 1
LARRY SANDERS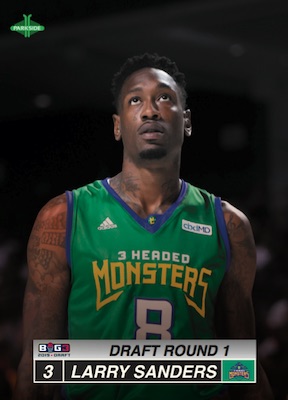 2019 Parkside Big3 3 Headed Monsters
MAHMOUD ABDUL-RAUF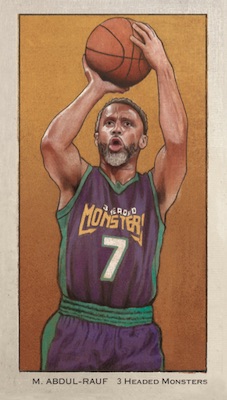 2019 Parkside Big3 Stripes
ROYCE WHITE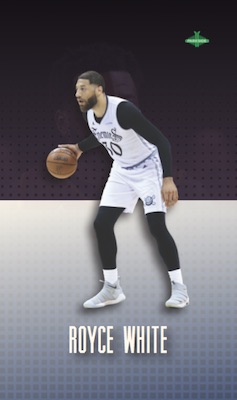 2019 Parkside Big3 Gameface
MAHMOUD ABDUL-RAUF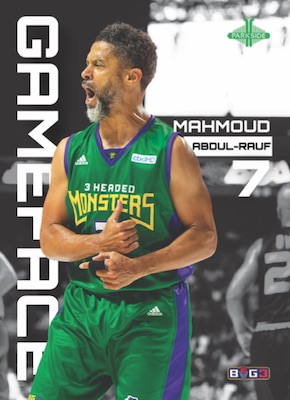 2019 Parkside Big3 Power
CUTTINO MOBLEY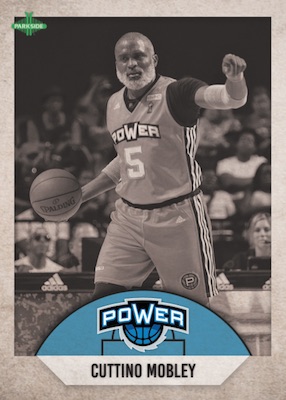 2019 Parkside Big3 Stickers
LOGO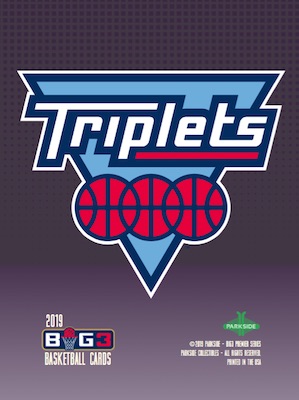 2019 Parkside Big3 Autographs
DeSHAWN STEVENSON