Re: [FICHE] 2017-18 PANINI CORNERSTONES
Publié : 05 sept. 2018, 10:45
News pour cette Collection
Salt Lake Signing: Panini America Sits Down with Donovan Mitchell for Key Ink Session :
https://blog.paniniamerica.net/salt-lak ... k-session/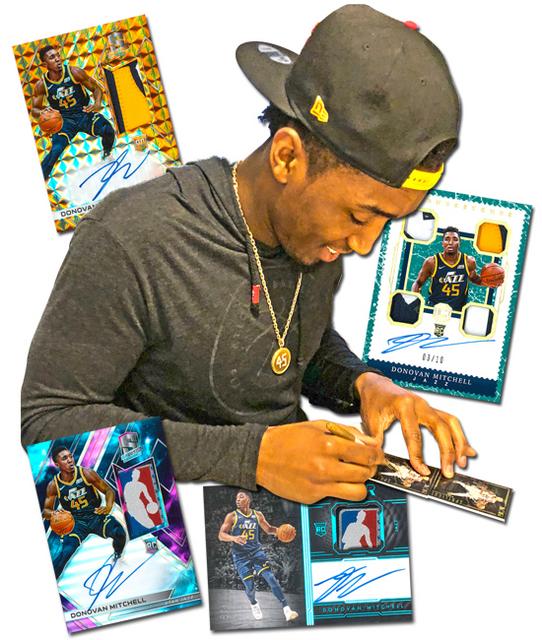 SALT LAKE CITY — During a late-August business trip to the Beehive State,
Panini America officials conducted a monumental sit-down
with Utah Jazz star Donovan Mitchell that's sure to keep the collectibles
industry buzzing for the foreseeable future.
During the cordial and productive meeting, Mitchell got caught up on most of
his outstanding autographs by inking his in-demand signature
to cards from more than 10 Panini America products.
Among the key products Mitchell signed that day were
2017-18 Panini National Treasures, 2017-18 Panini Contenders ,
2017-18 Panini Spectra , 2017-18 Panini Noir,
2017-18 Panini Cornerstones and more.
After being returned, counted, catalogued and QC'd, the cards were turned over
to the Panini America Customer Service team late last week and will begin making their
way to waiting collectors this week (for the redemptions) or to the company production
facility (for products in process).
In the must-see gallery that follows, we offer a quick glimpse at just some of the cards
Donovan Mitchell signed during the meeting.
We also posted a quick video of the session just now
to the Panini America Instagram Story.
https://www.instagram.com/p/BnUZMJEl0NC ... iniamerica
Enjoy the imagery and stay tuned for continued coverage.
Previews Galerie 2017-18 Panini Cornerstones :
https://blog.paniniamerica.net/salt-lak ... sel-223226
2017-18 Panini Cornerstones Rookie Quads Jerseys Autographs #185/199
DONOVAN MITCHELL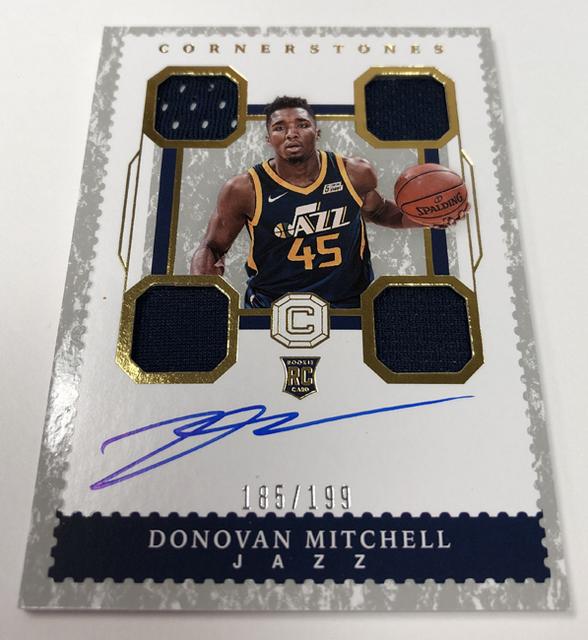 2017-18 Panini Cornerstones Rookie Quads Jerseys Autographs #51/75
DONOVAN MITCHELL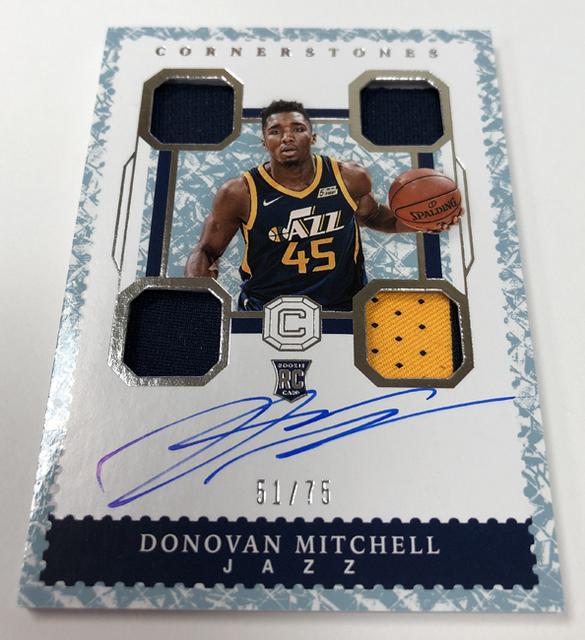 2017-18 Panini Cornerstones Rookie Quads Patchs Autographs #03/10
DONOVAN MITCHELL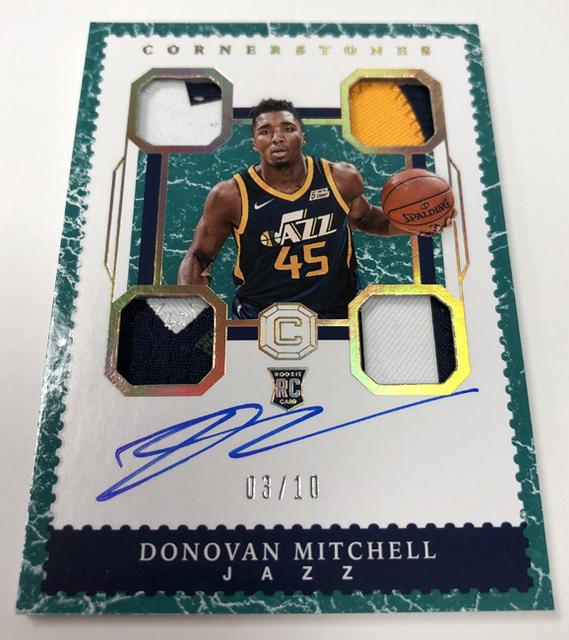 2017-18 Panini Cornerstones Rookie Quads Tags Autographs Platinum #1/1
DONOVAN MITCHELL
2017-18 Panini Cornerstones Rookie Quads Jerseys Autographs #12/49
DONOVAN MITCHELL