News pour cette Collection
2017 Panini Cyber Monday :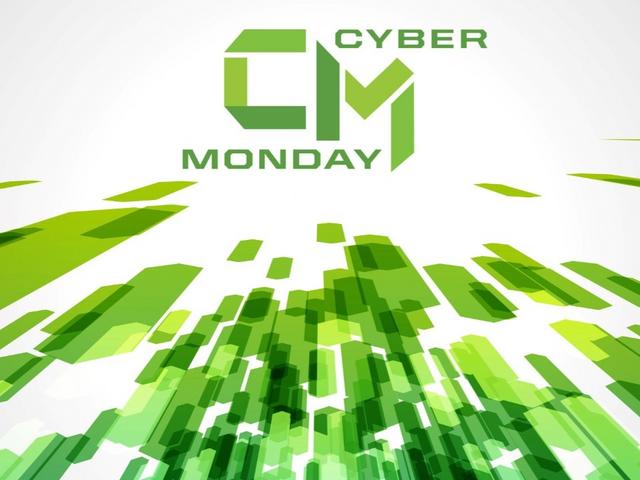 Panini America Offers Must-See Sneak Peek at 2017 Panini Cyber Monday Content (Gallery) :
https://blog.paniniamerica.net/panini-a ... t-gallery/
Cyber Monday is more than just the biggest online shopping day of the year.
It's also the impetus behind a special promotion that Panini America officials launched three years ago
by creating special promotional packs exclusively for online group breakers.
Those packs — wrapped in royal blue this year are then distributed to customers
by participating group breakers just for getting in on different breaks.
So as something of a public service announcement, today we're going to showcase some of the cards available
as part of the Panini America 2017 Cyber Monday set.
https://gogts.net/2017-panini-cyber-mon ... promotion/
The gallery that follows details just some of the possibilities but gives collectors
a visual reference to this year's promotion.
Extending the promotional fun for another year, 2017 Panini Cyber Monday celebrates the online sales holiday
with a set specifically for case breakers.
More basic than its Black Friday counterpart, 2017 Panini Cyber Monday largely follows the blueprint for the 2016 promo.
The 50-card base set offers baseball, basketball, football, racing and soccer subjects with a green-heavy design.
This includes top NBA, NFL and MLB rookies using either a professional or college focus.
As far as the hits, the 2017 Panini Cyber Monday checklist contains Cyber Monday Materials cards with a horizontal layout.
These also have parallels limited to 25, 10 or one-of-one. In addition, Autographs are randomly inserted.
Issued by distributors to breakers for case purchases during the promo period, 2017 Panini Cyber Monday packs coincide
with 2017 Immaculate Baseball (32 packs per case), and the breaker-exclusive 2017 Rookies & Stars Football hobby set (24 packs per case).
If you're reading this right now, you're probably well aware of shopping online.
And if you're content with that, the chaos of Black Friday shopping may not be an enticing proposition.
Enter the 2017 Panini Cyber Monday promo set.
It's exclusive to online dealers, similar to what 2017 Panini Black Friday is to hobby shops.
2017 Panini Cyber Monday covers several sports, including football, basketball, baseball, soccer and NASCAR.
The 50-card base set features both veterans and key rookies.
2017 Panini Cyber Monday Cards Offer Group Break Incentives :
https://www.beckett.com/news/2017-panini-cyber-monday/
Autographs and memorabilia cards are randomly inserted as are parallels numbered to 25 or less.
While there's a lot of variety in some regards, 2017 Panini Cyber Monday doesn't have the same number of layers as Black Friday
and most of the company's other promo sets. It's straightforward and gets right to the point, just as it has been in past years.
2017 Panini Cyber Monday cards are available beginning Monday, November 27.
Each pack includes a pair of cards.
https://www.cardboardconnection.com/201 ... ding-cards
Release Date :
27/11/2016
Product Configuration :
2 cards per pack
2017 Panini Cyber Monday Pack Promotion Product Highlights :
- 50-Card Multi-Sport Base Set including subjects from the following Panini licenses: NFL, NBA, MLBPA, NASCAR & Soccer
- Key Rookies Cards including top NFL freshman, NBA Draft Picks, MLB Prospects, and more!
- Memorabilia Cards from Top Rookies
- Randomly Inserted Autographs!
- Parallels #'d to 25, 10 & 1
2017 Panini Cyber Monday Pack Promotion Eligible Products & Program Requirements :
- Production is limited!! – First come, first served!
- GTS Customers are encouraged to place orders ASAP for best chance of fulfillment!
- Packs are only available for products ordered during the promotional period.
- Cyber Monday Packs may not be distributed to consumers until the Monday, November 27th Release Date
- The number of 2017 Cyber Monday Packs to be received is listed next to each product below (per case).
- Click on the link for specific product pricing.
- 2017 Immaculate Baseball (32)
- 2017 Rookies & Stars Football (24)
Enjoy the sneak peek.
Preview Galerie 2017 Panini Cyber Monday :
https://blog.paniniamerica.net/panini-a ... sel-208604