News pour cette Collection
2016-17 Panini Instant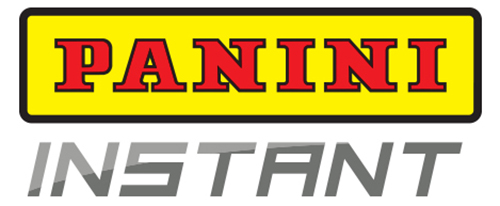 Panini Gets Into the On-Demand Trading Card Business with Panini Instant :
http://www.beckett.com/news/what-is-panini-instant/
One of the bigger innovations in the hobby over the past couple of years is the advent of on-demand trading cards.
The technology has been on the cusp for a while with custom card offerings
from several places including Topps and Rookies App.
Panini Instant goes beyond custom cards.
Similar to Topps Now, the program highlights sporting event as they happen.
This means physical cards within days rather than having to wait months
for cards of specific events in traditional methods.
How Panini Instant Works
When an event happens, Panini will create a card and list it on their online store.
Most of the time, this happens within 24 hours of the event.
That card will be sold for just 24 hours with print runs limited to those that are ordered. Print runs are listed on the cards.
Traditional cards usually focus on an entire season. Panini Instant cards are different.
Because of their immediacy, they are able to tell the story of the game.
In some early instances, Panini has also used the program to make the first cards of players
in their new uniforms following a trade or free agent signing.
Again, the near real-time nature speeds up the process.
Parallels and Upgrades
Besides base cards, there are Panini Instant parallels.
These are versions that come with limited print runs that are announced up front.
Quantities range from a high of 50 all the way down to 1/1.
Starting with 2016-17 Panini Instant NBA Basketball, facsimile signature upgrades were also made available for parallels.
These add a different spin to the cards.
While there's still the stated amount of parallels, it's possible that a much smaller number have this upgrade.
Panini Instant Sets
Here's a list of the Panini Instant sets that have been produced thus far.
You can see the full set details and checklists by clicking on the links.
2016-17 Panini Instant
http://www.beckett.com/news/2016-17-pan ... iors-card/
It was only a matter of time before Panini America was able to produce its first cards of Kevin Durant in a Golden State Warriors uniform
and the company chose to utilize its exclusive athlete to kick off its 2016-17 Panini Instant collection.
Available for just a short 24-hour window, the new set of on-demand cards have several numbered variations,
including a facsimile signature option, which is a new concept for the brand.
While the Durant signing is undeniably the biggest free agent move of the off-season, 2016-17 Panini Instant
turns the spotlight on some of the other big transactions in the coming days with cards depicting players such
as Dwyane Wade, Derrick Rose, and Pau Gasol.
The second card in the 2016-17 Panini Instant series pays tribute to the recently-retired Tim Duncan.
Additional changes coming for Panini Instant's basketball offering will include new numbered variations limited
to 10 and 50 copies which join the established options numbered to one, five, or 25.
Collectors wishing to purchase multiples can now get 10 copies if they wish.
Previously, the choices were one or five cards. It should also be noted that those wishing to add the facsimile option
for their 2016-17 Panini Instant NBA cards will have to purchase a numbered card and there is an additional charge to do so.
The company also revealed via its blog that more NBA-related Instant cards are on the way
and will cover this summer's NBA Rookie Photo Shoot and the Naismith Memorial Basketball Hall of Fame induction cerem
Carrying over from the debut that saw real-time cards for the 2016 NBA Finals, 2016-17 Panini Instant looks
to the new season with major offseason moments
like retirements, trades or free-agent signings—exclusively through the Panini Online Store.
Most notably, Kevin Durant's move to the Golden State Warriors and Tim Duncan's retirement help usher in the new set.
It also provides detailed coverage of the regular season, playoffs and NBA Finals.
While the 2016-17 Panini Instant cards largely follow the same model established by earlier releases
in the Panini Instant line, several changes were applied.
Parallels numbered to 50 and ten were added for each card at the onset, but most of the later issues came
as just base, Blue (#/25) and Black (1/1) versions.
There are also limited Autograph parallels for select cards.
Although each 2016-17 Panini Instant card is normally only sold
for a 24-hour period, the parallels remain up until they all sell.
2016-17 Panini Instant features the same price points of previous sets with $9.99
for individual base cards and higher amounts for the numbered parallels.
Checklist 2016-17 Panini Instant :
https://www.beckett.com/search/?term=20 ... start=2016
http://www.cardboardconnection.com/2016 ... ball-cards
- Orange – /50 (#1-57 only)
- Blue – /25
- Purple – /10 (#1-57 only)
- Green – /5 (#1-57 only)
- Black – 1/1
Checklist 2016-17 Panini Instant :
http://www.cardboardconnection.com/2016 ... ball-cards
http://www.beckett.com/news/2016-17-pan ... iors-card/