News pour cette Collection
2012-13 Panini Stickers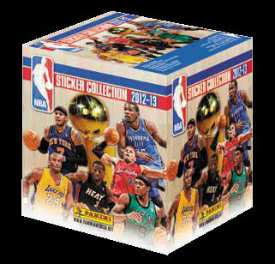 This is a fun product that Panini America has been releasing the last couple years,
both collectors young and old tend to find these stickers enjoyable.
The best part about them, is that they are cheap
- just $1.00 per 7 sticker pack.
You can usually find boxes (50 total packs)
for less then the $1.00 per pack price point.
Look around if you are trying to buy a box
and see if you can pick one up for $40-$45 or less.
Often times you will find the 2012-13 Panini NBA Sticker Collection
in places like Target, WalMart and I've seen them a lot at Dollar Tree stores.
It will be sold by the $1 7-Sticker pack or the Collector Album which will be $2.00.
There are a total of 360 stickers in the 12-13 Panini Basketball Sticker Checklist.
A complete list will be updated on or around the release date of the product.
In addition to the 360 base stickers, look for 266 special glossy stickers, 64 Glitter Stickers, and 30 Micro-Etched NBA Stickers.
http://sportscardradio.com/index.php/pr ... -checklist
2012-13 Panini Basketball Stickers :
Release Date:
October 24, 2012
Box Configuration :
50 Sticker Packs Per Box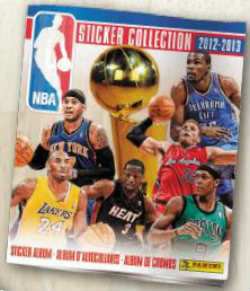 7 Stickers Per Pack
SRP: $1.00
Collector Album :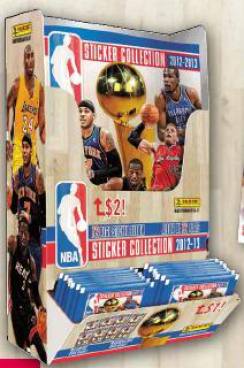 72 Page Collector Album
SRP: $2.00